Wow! What a nice award to be passed around! Jennifer at Herding Kats in Kindergarten was kind enough to think of me when paying forward the feel-goodness of being recognized.
Have you seen her cute new blog design? I love the
freebies
tab up at the top for easy access! Here's a quick note to my blogging buckaroo:
Thank you so much for giving ME a pick-me-up in a slow blogging month. I so appreciate you taking the time to comment on my posts lately. Please know that your comments remind me that I DO have something to offer the blogging world and empower me to keep it up. I hope we can connect more in the future!
Now for the rules of this award:
1. Thank the person/people that nominated you and provide a link back to their blog.
2. Share 7 things about yourself.
3. Pass this award along to 15 other blogs that you have discovered
Let's move on to the second rule then!
Seven Things About the Kinder Kid
1. I could eat spaghetti every day. With sauce, with lemon and butter, with vegetables, with chicken, with cheese... if I needed to choose a last meal it would be with my mom's meatballs.
2. I am a huge gourmet soda fan. Yes, gourmet. Not the big corporate brands- little bottlers and international sodas are more fun. I visited the coolest store called the
Soda Pop Stop
in Los Angeles and brought back two boxes of bubbly beverages on the plane! I even met the owner, John Nese, who is the sweetest guy.
3. I have a "See Them Live Before They Stop Touring"list. I saw Beck and the Yeah Yeah Yeahs at ACL. Cake for New Years '10 was so. much. fun. I need to catch Modest Mouse, Gorrilaz, and OkGo soon! Their tour dates have never matched my schedule. :(
4. I have made some pretty neat pieces of jewelry in the past couple of years. I'm making this Dr. Who beaded scarf for a friend, wish me luck!
(This is just the example... I hope I can get it right!)
5. I have 5 pairs of Vans... The yucky looking green and blue pair are 8 years old! I can't seem to part with them! I want so badly to get some in my school's colors but I'm pretty sure they would be frowned upon as too casual :(
6. I have a few nerdy celebrity host crushes... Alton Brown from Good Eats, Adam Savage from Mythbusters and Anthony Bourdain from No Reservations are such charming, hilarious, and my-kind-of-cerebral guys! (I think my boyfriend has similar qualities, too, heh!)
7. I hate walking barefoot on tile, I love sleeping with
two
blankets swaddling me, and I find it really hard to drink enough water during the day.
Next rule! 15 blogs that I want to pay this forward to:
My fellow teaching newbs!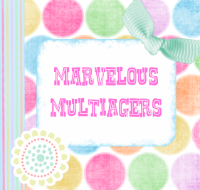 And my new friends!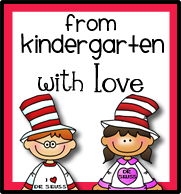 And my Texan friends!